Waste Management is the Need of the Hour
The new Solid Waste Management Rules, 2016, notified by the Ministry of Environment and Forests assigns responsibilities to the numerous types of consumers. These rules are our lawmakers' final act in the face of the mounting tides of municipal waste. For these rules to have an impact, local bodies charged with their implementation should appeal to the rational impulses of homemakers in their constituencies for making that small, but all-important step to start segregating trash at source.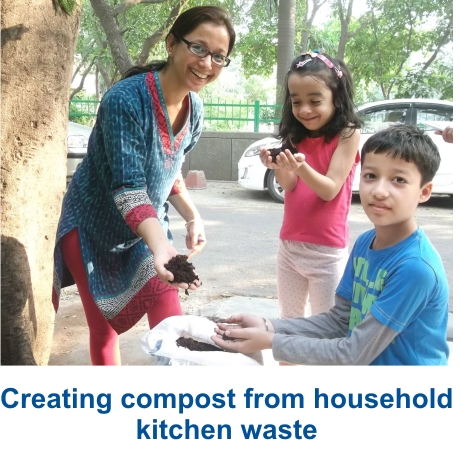 Some questions need to be answered. Will local governance bodies provide the logistical chain for waste management and encourage homemakers to adopt the five Rs - reduce, recycle, reuse, rot and refuse? How will the new rules arrest private transport contracts? Can consumers arrest their rising consumption and begin to compost the refuse from their kitchens? Can metropolitan consumers become cosmopolitan composters?
Waste is a resource, which raises a stink only when abused. Yet, some 62 million tonnes of garbage a year (projected to rise to 165 million tonnes by 2030) is not collected or treated. And even where conscious citizens segregate waste at source, poor management and logistics ensures a mix at the landfills.
In this situation, the new rules demand that urban governments show resoluteness to take the bull by the horns. For the rubber to hit the road, they must begin with driving business and residential complexes to segregate waste and take to composting. Local bodies can no longer complain they are starved for cash with the cess funds from the Swachh Bharat programme.
The expectations are high and calls for partnerships between residential communities, rag pickers, civil society and local governance bodies.
For the business community, it is time to recover the wealth swallowed by landfills. A rootle of the stock market suggests that waste is good business. Yet, business needs to introspect. Burning waste for amperes generates pollution, undermining the spirit of the law. Instead, the business of waste is about recycling. Likewise, construction and demolition waste is an untapped business idea whose time has come.
The Central Monitoring Committee of the Ministry of Environment and Forests needs to support all players to innovate to align their operations with the new rules. For this, people must be aware of the new rules. Experience at Development Alternatives suggests that citizens are happy to begin composting. So, the need of the hour for every municipality in the country is to run a communication campaign to encourage and inspire people to segregate at source and start community level composting ■
Bijoy Basant Patro
bbpatro@devalt.org