Angad, a young man from the village of Dulhai, was educated but unemployed but he displayed a positive outlook towards testing and adopting new approaches and technologies on his farm. He was one of the first to adopt the agro-forestry based model and plant guava and amla trees on his farm while utilising the spaces between the trees for vegetable farming.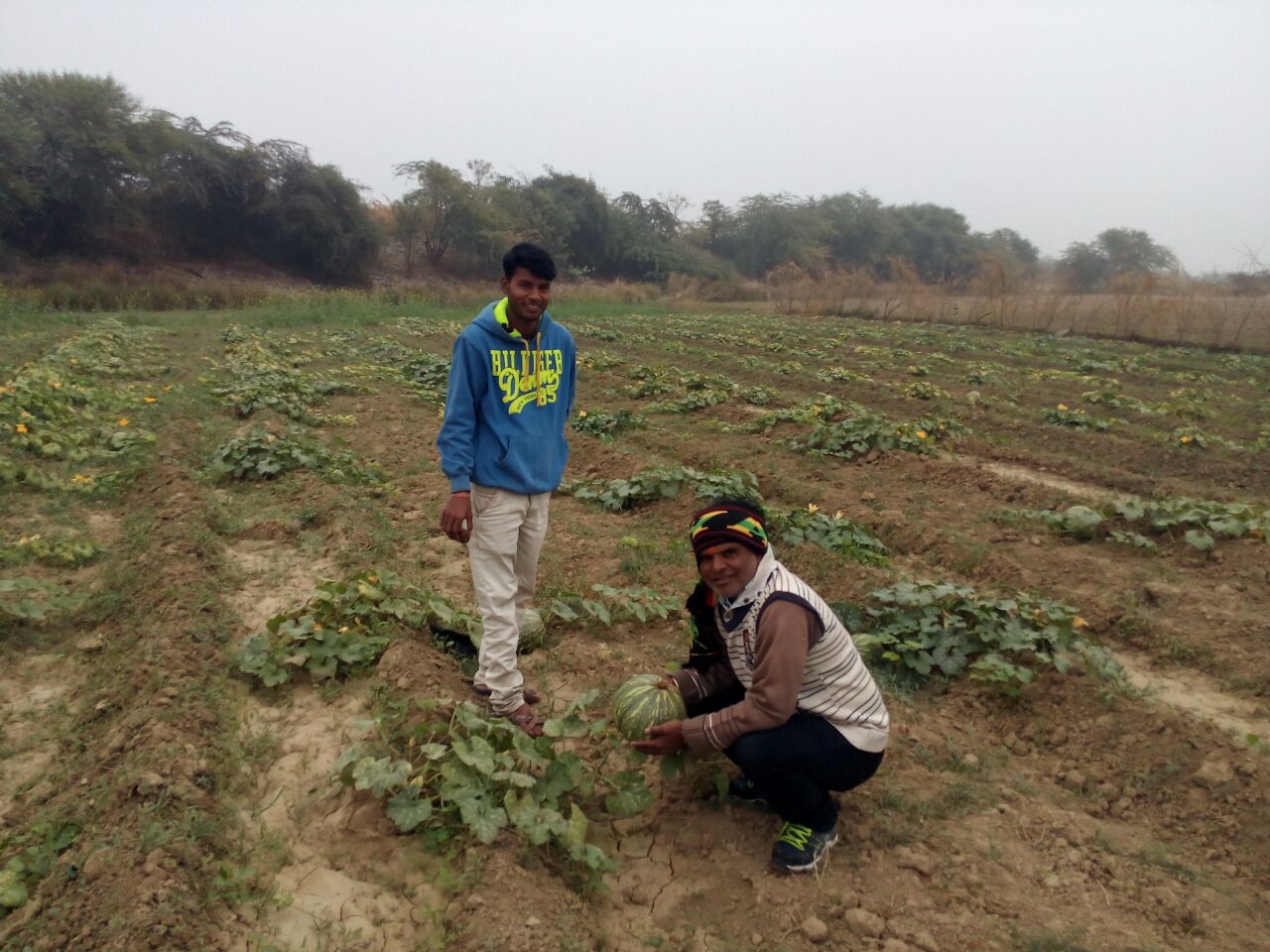 While the fruits trees would take a few years to mature and yield fruit, the returns from the vegetables were immediate and this encouraged Angad to explore ways to enhance his farm production even further. Adoption of organic fertlisers and the improved availability of soil moisture slowly nurtured back the health and productivity of the farm.
Having tasted success, Angad is now setting his sights higher. He has already started fish farming in his farm pond and is also volunteering for pilot testing of a household biogas unit. The possibilities for resource and nutrient cycling between these multiple activities promises to demonstrate an exciting model of an integrated farming system.
Today, Angad is a proud farmer. He has not only realised multiple revenues from his erstwhile unproductive farm but is also actively influencing his peer farming community to adopt similar approaches. It would perhaps not be wrong to consider him a social entrepreneur. With young farmers like Angad taking a lead, the future of agriculture in our country can be very bright.