The Entrepreneurship Paradox -
From Mirzapur to Mumbai
Flash-forward to India 2030, the year by which humankind aims to achieve the Sustainable Development Goals. Picture Vidya, a 25 year old young woman aspiring to be the future of change, still scrounging for resources, turning to entrepreneurship as a means of subsistence in the by lanes of Mirzapur, Uttar Pradesh. In contrast, Rahul, at the same age, in the power corridors of Mumbai, promoting his latest mobile application that will capture data from millions of people such as Vidya and sell it, catapulting Rahul into becoming a darling of global investors.

This idea of the future is unreasonable, but is fast becoming a more than likely reality. Covid-19 stalled the economy, forcing millions of poor Indians out of jobs, while India's wealthiest billionaires increased their wealth by an estimated 35 per cent. The 40-50 million seasonal migrant workers, typically engaged working in construction sites, factories and small businesses were particularly distressed1. Beyond just being affected by the virus, women are increasingly excluded from employment opportunities, with their participation rate in the workforce having fallen to less than 22%2.

We live in a world where, more than ever before, development solutions need to be designed to give multiple returns at an urgent rate, in the form of socially equitable, environmentally regenerative and economically viable returns – solutions that enable individuals to find their 'place' and 'space' in the economies of the future, communities to 'thrive' and be 'resilient' against future calamities and our planet to be able to 'sustain' and 'nurture' future generations.

As changemakers, do we have all the answers yet? Perhaps not. More questions? Yes. As we move to a post-pandemic world and witness a new dynamic economy with its unique challenges, one wonders which models of change will gain ascendancy and shape the future? In the sphere of economic empowerment, for example, what kind of enabling infrastructure will be the next avatar of Self-Help Groups, Cooperatives, Federations and Micro Finance Institutions? Or, whether there might be better ways for village level entrepreneurs to connect to large corporate supply chains? Not losing sight, in the process, of how we will see digital technologies causing disruptions in the way we do business, affecting both job creators and those seeking decent work.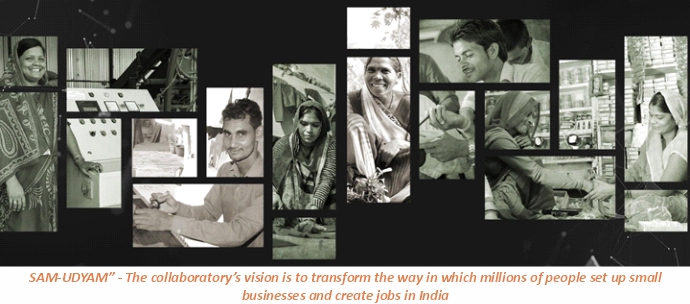 As we walk into the early part of 2021, we also see individuals, united as one voice protesting against inequality and witness communities stand in solidarity against the virus and its aftermath. At the grassroots, entrepreneurs, we observe show signs of defiance against internal constraints and external forces. Doing so questions the lingering myths around entrepreneurship and underlying assumptions that perpetuate support systems for enterprise development. Entrepreneurship happens in the deep corners of Mirzapur and in the high octane corridors in Mumbai – the difference, in Mumbai, is that the ecosystem is driven and shaped by opportunity as well as the ingenuity of the individual, as opposed to linear, top-down scheme based enterprise development programmes in Mirzapur that doubt the capacities of people, particularly women.

In this edition of the Development Alternatives Newsletter, we bring forth the concept of 'inclusive entrepreneurship'; an idea that acknowledges many more such as Vidya as not just potential entrepreneurs but bedrocks of the future Indian economy. We share processes driven by innovative approaches and tools that unlock "aspirations and unleash energies" within individuals or enabling, digital technologies, designed with communities to create a "window to the world beyond their village".

Changemakers – coming together in pursuit of a common goal, pooling resources and strengthening each other and influencing relevant stakeholders in the ecosystem – can help transition from subsistence level livelihood options to surplus generating employment. Therefore, beyond simply leapfrogging to inherently systemic solutions with multiple benefits, in order to re-imagine a future in which Vidya and Rahul co-exist in a better world, Development Alternatives and our partners are also committed to looking inwards at ourselves and the ways in which we are organised. We seek to build new praxis models for engineering bold transformation, collectively, while constructing future-fit organisations. Hence, we also bring an idea to you - "SAM-UDYAM" - conceptualised as a collaborative-cum-laboratory, comprising of thought leaders, changemakers and innovators, who intend to work together on the basis of deeply held values of dialogue, innovation and collaboration to transform the way in which millions of people set up small businesses and create jobs in India.

Watch this space for more and reach out to join us to unlock the many questions that need to be answered. Entrepreneurship – the act of engaging in a purposeful, productive and profitable activity – has gained currency as a means for building a new, better India. Sadly, it remains constrained, in the hands of few, and in many ways is exacerbating the poverty gap and excluding millions. It is time to move on from depending upon larger businesses who might hopefully become "equal opportunity employers" towards "equal opportunity entrepreneurship". ■
Endnote:
1 Oxfam International. (2021, January). The Inequality Virus. Oxfam GB. https://oxfamilibrary.openrepository.com/bitstream/handle/10546/621149/bp-the-inequality-virus-250121-en.pdf
2 68th Round of National Sample Survey
Kanika Verma
kverma@devalt.org