Satyam Foundation:
Strengthening the Underprivileged
Creating value for the society is an integral part of Satyam's business, and contributing to the well being of the society is an extension of what Satyam does.

Satyam's CSR aims at transforming lives through synergy created with alliance partners such as the government, NGOs, academic institutions and individuals rendering commendable services. The foundation recognises the need to work in sync with these players, leveraging their expertise, adding our strengths in technology, management and reach in all that it does. Byrraju Foundation, Emergency Management Research Institute (EMRI) and Health Management Research Institute (HMRI) are the three core examples of transformation through synergetic partnerships. While Satyam Foundation concentrates on programmes in the urban spaces, it works in close partnership with its three alliances towards holistic transformations.

All core competencies of Satyam - Technology, Innovation and Leadership - are applied and used in the form of change agents, enabling transformation for the deprived wherever required.

Satyam Foundation, the CSR Arm of Satyam Computer Services Limited, was registered in July 2001 as 'Alambana Trust' and renamed Satyam Foundation in May 2005.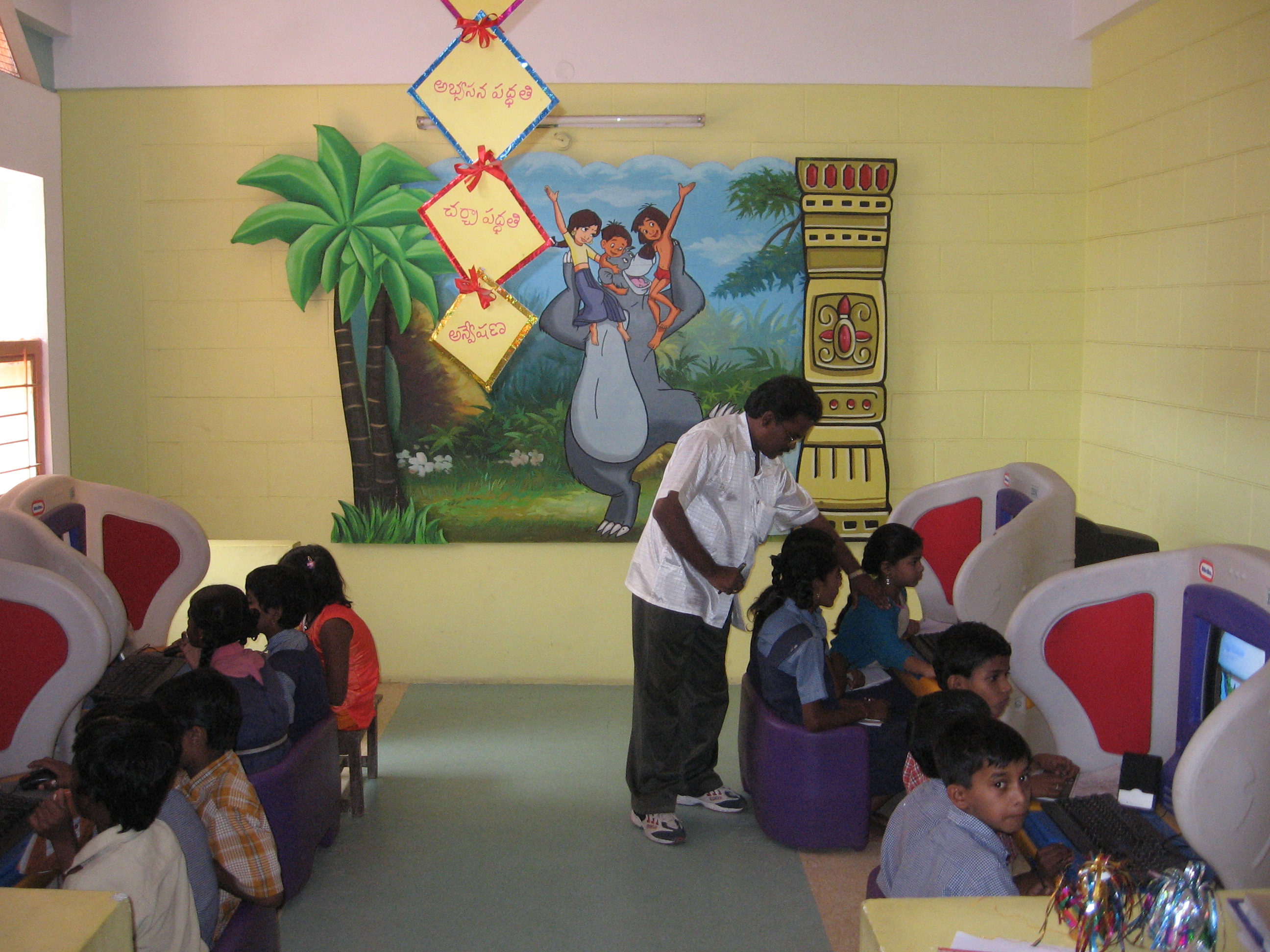 Satyam Foundation supports and strengthens the vulnerable and underprivileged sections in urban India with a vision to transform the quality of life in urban areas, through volunteering and technology. It is committed to leverage the power of IT so as to bridge the 'digital divide' that limits opportunities for the deprived sections. The Foundation's services are directed primarily at the disadvantaged sections of the urban population in all the cities, where Satyam has a significant presence. Presently, Satyam Foundation has chapters in Hyderabad, Chennai, Bangalore, Pune, Bhubaneshwar, Gurgaon, Vizag and Mumbai.

Satyam Foundation works in the core areas of HIV/AIDS, healthcare, livelihoods, education, street children, environment (corporate and community) and empowering persons with disability, extensively using technology and volunteering the two key differentiators for maximum impacts.

A snapshot of Satyam's Achievements

l The largest corporate volunteering programme in the country, with 15,000 registered volunteers, 400 Magnificent Seven teams, and over 500,000 volunteer hours
l Largest and most consistent corporate blood donor to the Red Cross across Hyderabad, Chennai, Bhubaneshwar and Bangalore
l Support to 500 thalassaemic children with fresh blood whenever required
l Winner of Business world FICCI-SEDF 2006 award for 'Best Corporate Citizen'
l Winner of TERI Corporate award 2006 -2007 for CSR activities
l An ISO 9001-2000 certified CSR
Volunteering by Satyam Associates and Their Families
Satyam has a 'fellowship commitment measure' for volunteering by its associates, where the target is that 10% of Satyamites spend at least 10% of their personal time in CSR activities.
Satyam Foundation has initiated a unique process to improve efficiency in volunteering projects, using the full-cycle leadership concept of Satyam computers. Known as the Magnificent Seven (M 7), a team of seven or more volunteers takes ownership of a project, identifies the core requirements and provides full-cycle leadership to the project, and goes about implementing the same.

Key Impacts During 2007 - 08

The IT school module, which has proved to be a successful model under the Livelihoods Forum, is now running on a sustainable basis with 9 IT schools in 5 cities (Hyderabad, Chennai, Pune, Bangalore and Bhubaneshwar), training and placing more than 2,000 youth from economically weaker sections, the goal being 20% income enhancement for 10,000 families by 2010. The Education Forum works with 200 government schools, impacting 55,000 school children through interventions such as notebook distribution, computer distribution and training, mobile science labs, Vedic math, teacher training, Kidsmart centres, nutrition programmes, regular mentoring by Satyam volunteers, etc.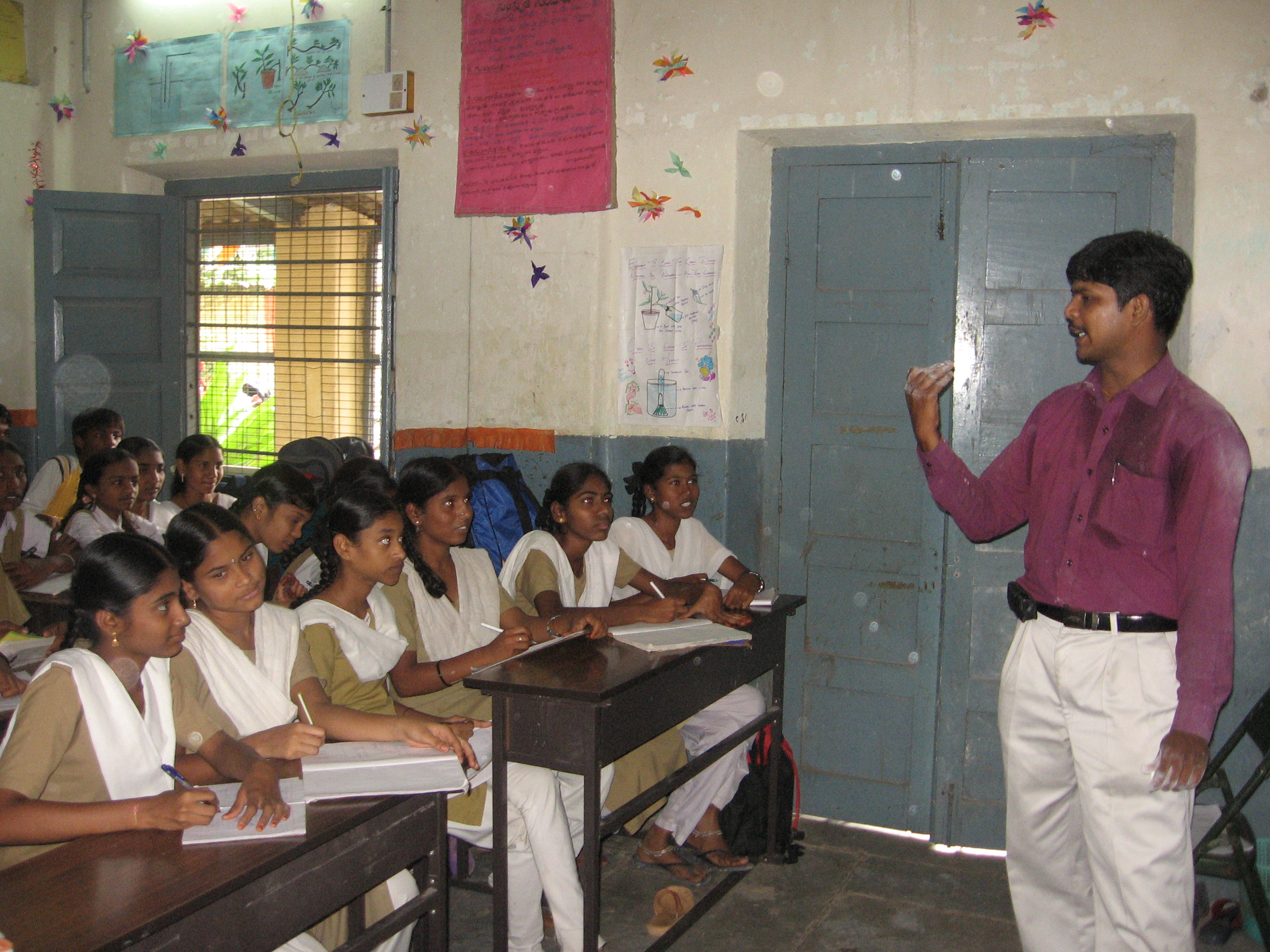 Some of the corporate interventions of the Environment Forum are creating zero waste campuses at two of the largest Satyam-owned locations in Hyderabad and Bangalore, E-waste management, eco-friendly and decentralised wastewater disposal systems and plans for determining carbon footprints of Satyam and energy efficiency through sustainable interventions in lighting systems. Under the community interventions, Satyam volunteers have planted 25,000 saplings so far, promoting indigenous avenue trees and fruit trees. Ninety per cent (50 tonnes) of waste paper was collected for recycling from Satyam locations and a comprehensive pilot eco-friendly solid waste management project was implemented in one of the largest municipalities in Hyderabad, bringing about behavioural changes in 3,000 households adapting waste management techniques. The Health Forum has adopted 3 Urban Health Posts in Hyderabad, providing medical assistance to 200,000 beneficiaries. Regular blood donation camps conducted across all Satyam chapters yielded 4,000 units of blood for the Red Cross in 2008. The HIV Forum focuses on aggressive awareness drives among the youth, mainly through its college education programme and formation of Red Ribbon Clubs. More than 180 engineering colleges impacting 55,000 students have been covered in the programme 'MY Future My Choice'. Providing care and support to HIV infected / affected children and women, creating livelihood opportunities for the women through training in making lace, jute articles, etc., are additional initiatives. The Street Children Forum supports 2,500 street children through internal and external awareness campaigns on child rights and issues of children, infrastructure support through donations in kind/ material/ channeling volunteers altruism for the needy. This also includes health needs, edutainment activities, IT support, capacity development for volunteers, care givers and a staff of partners that we work with. A new initiative from Satyam Foundation, empowerment for persons with disability, has provided livelihood opportunities to 50 Ortho persons with disability in the form of employment and self-employment.

Byrraju Foundation's vision is to create a world-class platform for a holistic sustainable rural transformation. The foundation is currently working in 194 villages across 6 districts of Andhra Pradesh, impacting three million rural lives through health care, education, adult literacy, sanitation, safe drinking water and training in livelihood skills.

Gram IT, the rural BPO is a successful model addressing the issue of sustainable wealth creation in villages through the twin channels of employment and technology.

EMRI's (Emergency Management Research Institute) vision is to provide leadership to respond to 1 million calls per day and save 1 million lives a year nationally by the year 2010 – meeting global standards in emergency manage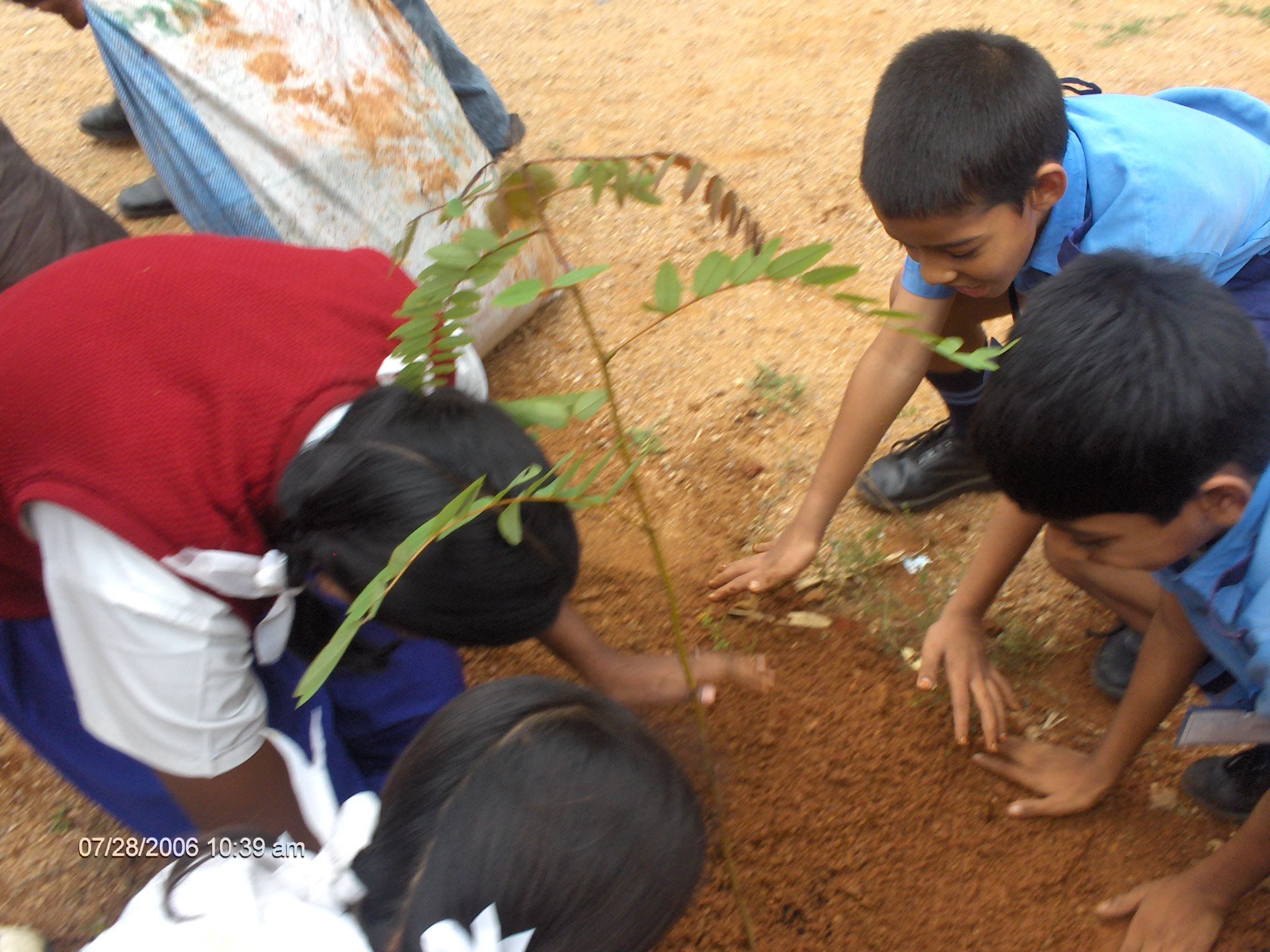 ment and research and training.

A pioneer in emergency management services in India, EMRI operates in the Public Private Partnership (PPP) mode, and has the distinction of being the only professional Emergency Service Provider in India today. Handling medical, police and fire emergencies through the '108 Emergency service', it is a 24X7 free service delivered through state-of-the-art emergency call response centres and has over 652 ambulances across Andhra Pradesh, Gujarat and Uttarakhand. With the expansion of fleet and services set to spread across more states in 2008, EMRI will have more than 2000 ambulances covering a population in excess of 200 million by July 2008. Till date, 1.55 million emergencies have been handled,saving 29,000 lives every year.

HMRI (Health Management and Research Institute)

HMRI, incubated by Satyam Foundation, is a unique PPP with the Government of Andhra Pradesh.

Satyam Computer Services Ltd brings technology and management expertise to the venture in order to create a sustainable low - cost solution. HMRI has the vision to provide health care services through 40 million virtual contacts and 40 million physical contacts per annum in Andhra Pradesh (which has a population of about 80 million) through an Integrated Virtual Public Health Services Platform. HMRI services include a 104-Health Helpline (24X7), Telemedicine, FDHS (Fixed Day Health Services), IDSP (Integrated Disease Surveillance Project), networking of hospitals and electronic blood exchange (to optimise the supply of blood), tele-Appointment services, among others. At present, 50,000 calls are handled every day. q
Naveen Yelloji
CEO/Director for Satyam Foundation
naveen_yelloji@satyam.com